Upcoming breeding information is on this page!!!
Make sure to check us out on Facebook!!!













Making dreams come true...one puppy at a time!!!!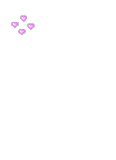 We are very passionate about everything we do here at
Starrbulldogs® and believe that shows page
after page throughout our website.



This page was updated on January 15th 2017!

Please be patient while photos load.
All of our dogs are short, stocky & wrinkly Bulldog & all of our puppies come with a 2 year health guarantee!!!

For more information please Call or e-mail us!
920-495-3706
tobeastarr@hotmail.com

Starrbulldogs Seqouya & Dejah Blue Black Dynamite!!


StarrBulldogs Willma & SSBz King Juggernaut!!!
Why do we love our bulldogs so?
It seems very strange to so many, you know.
They maze at the wrinkled up face that seems "smashed."
If some folks were honest, they'd shout out: "Alas!
You're telling me truly, for this you paid cash?!"

Why do we love our bulldogs so?
Some call us weird and deranged "so-and-so's."
With stark frozen fear, they gaze at the teeth,
the massive broad shoulders and little fat feet.
They gasp at the sight of the jowls and then shriek:
"Someone please save me! Just throw him some meat!"

Why do we love our bulldogs so?
They say we're obsessive fanatics, you know.
An accurate statement, but "Foul !" I protest.
You don't understand why a bulldog's the best!
It's hard to explain; to that I'll confess.
But sit down and listen, to what I profess.

Why do we love our bulldogs so?
And why does our love continue to grow?
I can't speak for all, but I'll say what I know.
To me it is simple, and easy to show:
From the short stumpy tail to the wrinkled-up nose,
they're sensitive children, just dressed in dog's clothes.
by Dan Atcheson



"Listen to your heart...it whispers...so listen carefully"

"Some things you see with your eyes,

others you see with your heart."


If you think you have died and gone to heaven …..you haven't…..
your just browsing through Starrbulldogs and stumbled onto a little piece of heaven!!!

Love is Best When Shared!!